Heures d'ouverture Lu à Ve: 10h00 - 18h00
Sa: Sur rendez-vous
(English) Michelle Ponto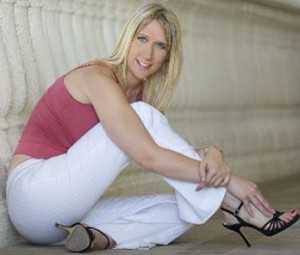 Accepting Swiss Flats offer to find me a place to live in Lausanne was the best decision I've made this month.
I've moved a lot over the years, but usually I can find the perfect place to live within days and am able to move in within a week or so. That's not the case in Lausanne. When people told me to expect to spend 6 to 8 weeks in temporary housing, I thought they were exaggerating.
Turns out they were right. It's hard to find a place to live in Lausanne – especially if you are an expat.
Here's why:
1) First of all, you need to speak French in order to communicate with the property owner.
2) You need your Swiss ID which takes at least a month to get (and to get this, you need a document from your work and you need a lease – a bit of a catch 22.  I used the contract for my temporary housing to get mine).
3) You need connections because if you like the place, so do 50 other people and the only way your application will stand out in the pile is if you have a connection. They don't care if you can plop down the down payment at that second.  It's a networking thing –and luck.
4) You need to have your personal insurance documents.
So I turned to a professional for help. That professional was Carmela at <a href="https://swissflats.com/" target="_blank">Swiss Flats</a>. Swiss Flats specialize in finding apartments for expats in Lausanne. I found them by doing a random internet search on the web and sent them an email asking about the rates and the process. They responded within 24 hours and had answered all my questions.  I met with Awni, the manager, the day I arrived in Lausanne and after finding out what I was looking for, he assigned Carmela, my Lausanne apartment finder angel, to me.
Carmela was great and treated me as if finding an apartment that was perfect for me was the most important thing in the world.  She was on a mission to make me happy which was a challenge as I'm not rich, but like really nice things and in Lausanne, finding an apartment with modern plumbing in a good location in my price range is pretty much impossible.  Throw in the unreasonable requests of wanting a regular size fridge and laundry in the unit and you are asking for a miracle.
But Carmela was determined. Each morning she would call me after contacting all her contacts with exciting news. "Two new places have opened up. We'll see them tonight," she would tell me.
We would go after work and then if I didn't like them – which was often the case as I'm super picky, she would go back and keep looking for me. If I did like one of them, she would help me fill out the application which was usually in French or German, call up the property manager to try to put in a good word for me and basically "beg" on my behalf.
For two weeks, she drove me around Lausanne, but in the end. It was worth it. She found me the perfect place in my price range. Yay!! People say it's a miracle that I found something so quickly as some people spend up to 6 months living in crummy places while searching. But that's because they didn't have Carmela working for them.
And she hasn't stopped helping me. She also helped me get my apartment insurance, gave me advice on which cable package to get, where to eat in the neighborhood and so much more. She helped me assimilate so I felt less lost – and more importantly, less confused as to how things worked because it is very confusing here.
Accepting Swiss Flats offer to find me a place to live in Lausanne was the best decision I've made this month.
Comments
comments